PERIODONTAL SERVICES in
Middleton & New Britain, CT
---
Holzinger Periodontics and Dental Implants provides periodontal services in Middletown and New Britain, Connecticut. Contact us or request an appointment today.
---
What is Periodontics?
---
Periodontics is a specialization in the field of dentistry that focuses on the support structures for the teeth, including the gums, ligaments, and jaw. Periodontal procedures are performed to treat, repair, and preserve the supporting structures for the teeth with the ultimate goal of saving the teeth whenever possible and replacing them when necessary.
---
Benefits of Periodontal Services
---
Periodontal procedures provide a variety of benefits to your dental and oral health. 
Save your existing teeth.

Periodontal procedures can treat or repair the support structures for your teeth so that they can stay in place in your mouth. 

Prepare for dental implants.

Some periodontal procedures are done to prepare the jaw bone to receive dental implants, such as bone grafting.  

Treat and prevent gum disease.

Gum disease is an infection of the gum tissue caused by plaque bacteria. Some periodontal procedures are done to treat and prevent gum disease, such as scaling and root planing. 

Improve your appearance.

Periodontal procedures can also have a cosmetic purpose, such as crown lengthening and bone regeneration.
---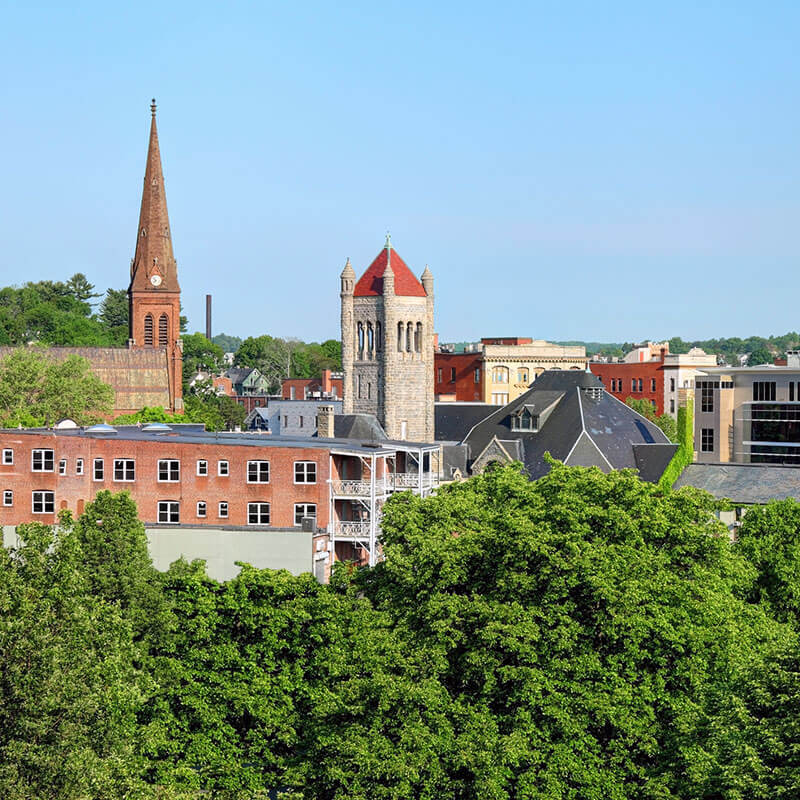 PERIODONTAL SERVICES OFFERED
---
---
Why Choose Holzinger Periodontics and Dental Implants?
---
Holzinger Periodontics can provide specialized services your general dentist may not offer. Periodontal procedures may also be more effective when performed by someone with specific training and experience. We focus exclusively on treatments and procedures for the support structures of your teeth, helping you keep your natural teeth whenever possible. For teeth that can't be saved, we provide a variety of replacement solutions with specific emphasis on dental implants. Implants are the highest quality tooth replacement option available because they most closely simulate the form and function of a natural tooth.
---
Frequently Asked Questions
---
How often do I need periodontal maintenance?
---
There is no one-size-fits-all solution for periodontal maintenance. The frequency of periodontal cleaning and other services will be recommended by your periodontist based on your individual needs. You may need more frequent maintenance at first until your gum disease is fully cured, then less frequently for prevention.
---
What can I do about my gummy smile?
---
Some people have excess gum tissue covering their teeth, making their teeth look short and their smile "gummy." Gum contouring can correct this problem to give you a more normal looking smile. It may also help you avoid gum disease.
---
How long should I wait to replace a tooth with an implant?
---
It depends on the situation. If your tooth was extracted you should allow 2-3 weeks for your gums to heal before getting an implant. But don't wait too long or the jaw bone will start to weaken and deteriorate, which is not ideal for an implant.
---
Are periodontal services covered by insurance?
---
Some periodontal procedures are covered by dental insurance, but others are not. Dental implants are not typically covered, along with other cosmetic services unless they are deemed medically necessary. 
To learn more about periodontal services in Middleton & New Britain, contact us today or request a consultation.